Rusty Klophaus
Alexandria, VA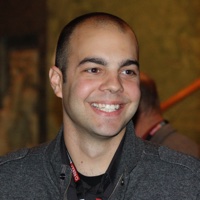 About
Technology Entrepreneur with a talent for building large software applications with small teams. Interested in machine learning, data analysis, distributed systems.
Recent Projects
FiveStreet.com - (co-founder) FiveStreet.com has helped millions of potential homebuyers connect with a residential real estate agent in the United States and Canada. Agents trust FiveStreet.com to triage and share their online leads. At the core of FiveStreet is a proprietary machine-learning algorithm that examines and extracts semi-structured transaction information from more than 250M emails per year. FiveStreet, Inc. was acquired by Move, Inc. (MOVE) in October 2013.
SuperIMAP - (author) SuperIMAP is an open-source project that allows applications to connect to customer IMAP inboxes at scale. It powers the Gmail connectivity behind FiveStreet.com
Dasht - (author) Dasht is a framework for turning a log stream into beautiful, simple, full-screen monitoring dashboards.
Other Work