Rusty Klophaus
Alexandria, VA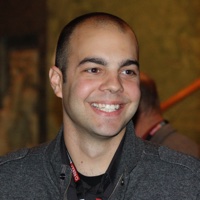 About
Technology Entrepreneur with a talent for building large software applications with small teams. Interested in machine learning, data analysis, distributed systems.
Current Projects
FiveStreet.com - FiveStreet.com has enabled over 5 million interactions between online homebuyers and residential real estate agents. Tens of thousands of real estate agents across the United States and Canada trust FiveStreet.com to consolidate, track, and share online leads. FiveStreet, Inc. was acquired by Move, Inc. (MOVE) in October 2013.
LeadParser.com - LeadParser.com is a microservice operated by FiveStreet.com that uses machine learning algorithms to extract information from HTML and plain-text emails in semi-structured formats.
SuperIMAP - SuperIMAP is open source software that allows an application to connect to customer IMAP inboxes at scale. Powers FiveStreet.com / LeadParser.com, handling thousands of accounts and processing 400k+ emails per day.
Other Work